i thought i was weird yesterday morning when, directly after breakfast, i decided to make brownies. when i heard the timer on the oven and took the brownies out of the oven to let them cool, i saw my brother was having breakfast.
about 20 minutes later my brother gets me to come into the kitchen. "that oughta do the trick!" he says.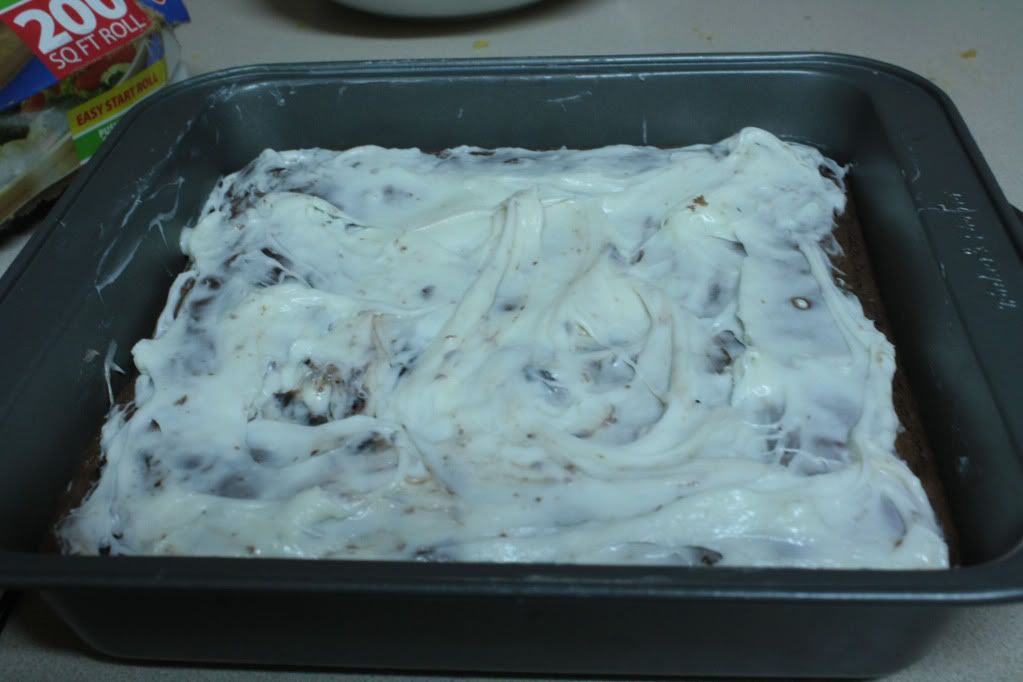 he had frosted the brownies.
it's good to know there's someone in the universe who's just as weird as i am. :)